Richard P. Marcy
Richard Marcy fell in Spinadesco (Cremona), Italy on September 11, 1944. The Air Crash Po team discovered the wreckage in 2009 and did extensive research to identify the plane and obtain a crew list. Tracking down family members from so long ago is a difficult process, put eventually contact was made. Members of 1st Lieutenant Marcy's family were able to travel to Italy to visit the crash site and to meet with the Air Crash Po team and local dignitaries. The family was honored for the fine work of Lieutenant Marcy.
About the plane (from Wikipedia): Republic Aviation's P-47 Thunderbolt, also known as the "Jug", was the largest, heaviest, and most expensive fighter aircraft in history to be powered by a single reciprocating engine.It was one of the main United States Army Air Forces (USAAF) fighters of World War II, and served with other Allied air forces. The P-47 was very effective in air combat but proved especially adept at ground attack. It had eight .50-caliber machine guns, four per wing. When fully loaded the P-47 could weigh up to eight tons. The pilot flew the plane by himself; there was no other crew.

Google Map of the approximate crash location.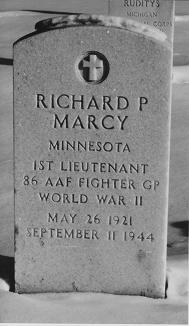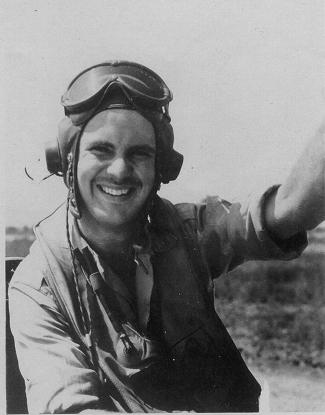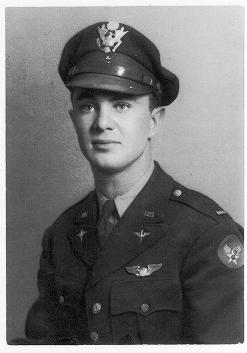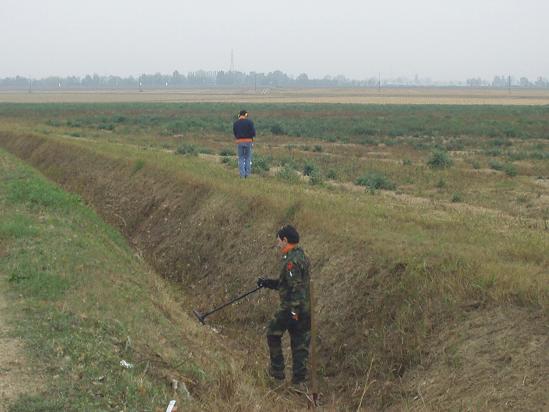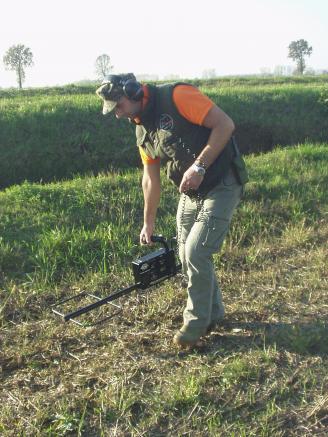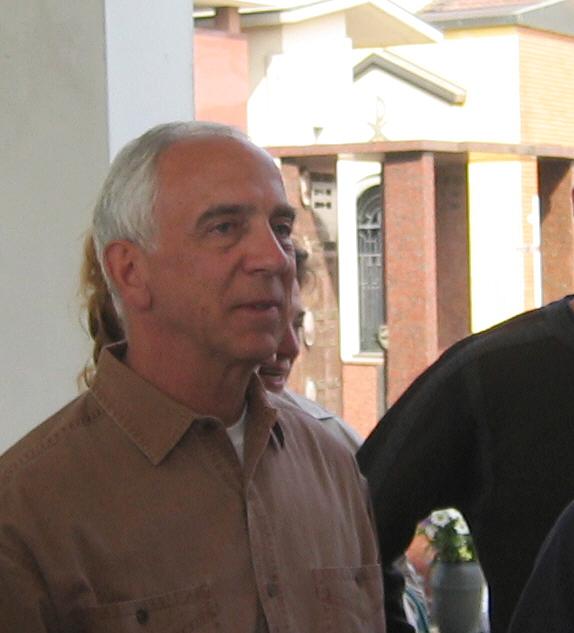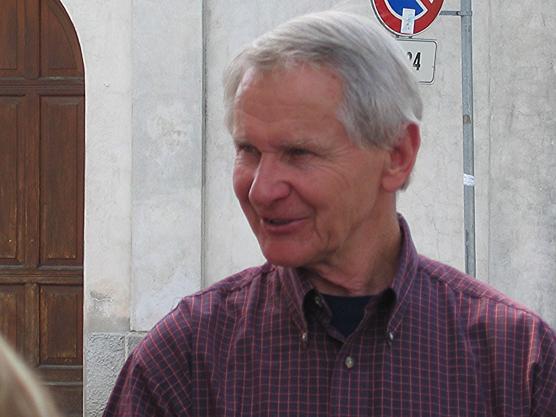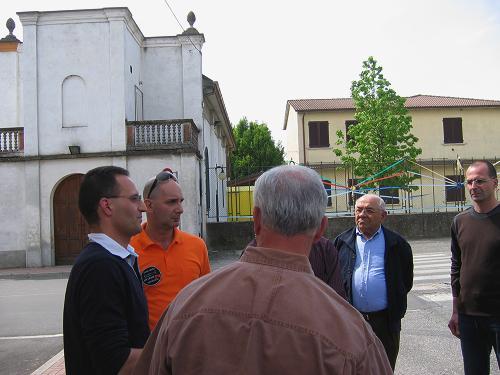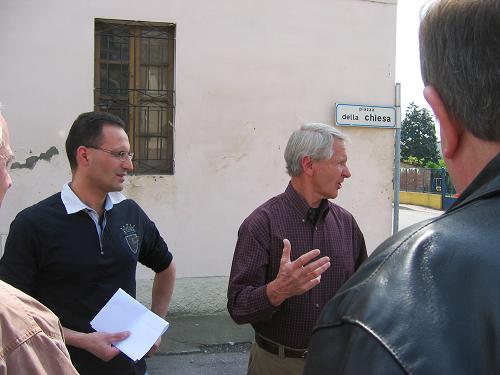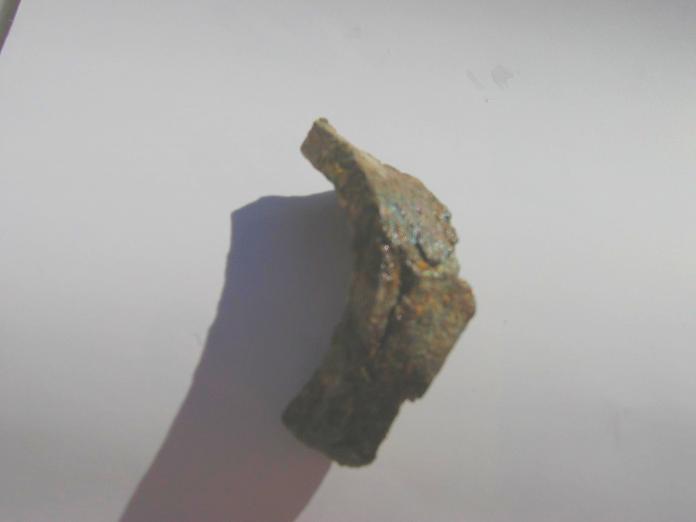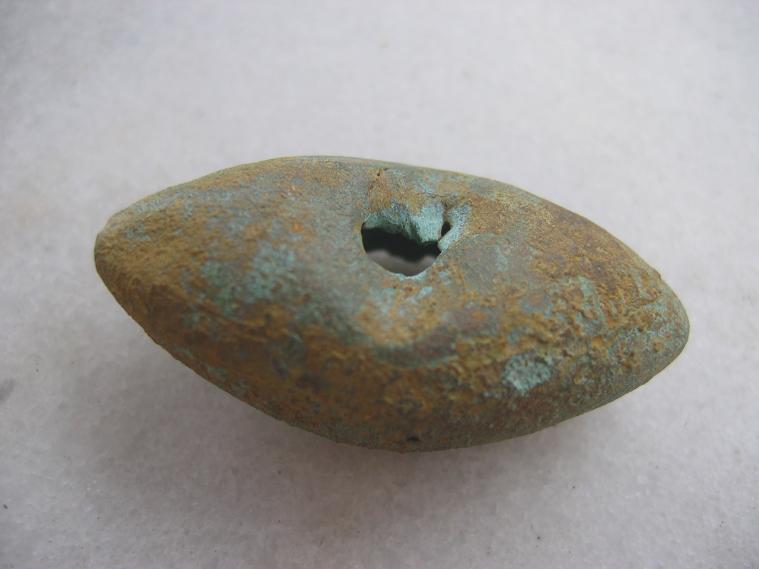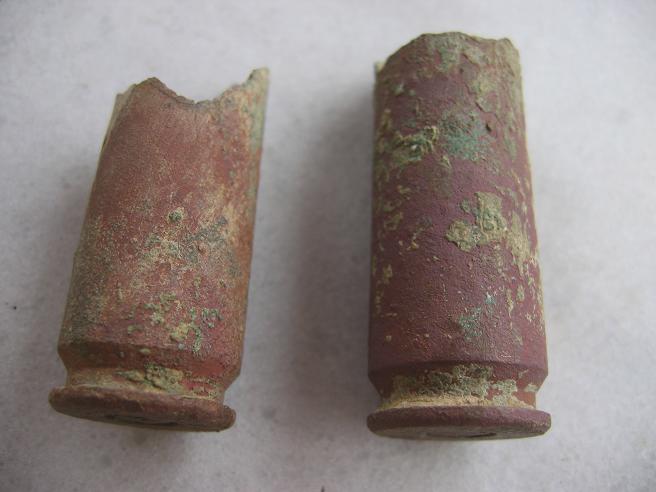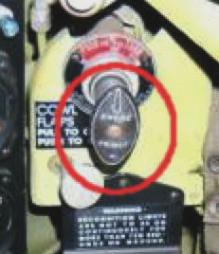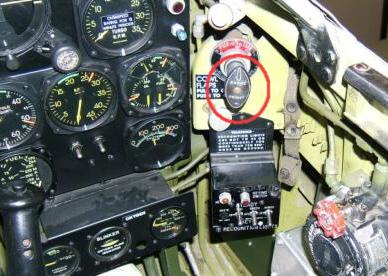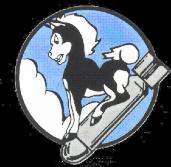 In August 2011, Rich Marcy Steffens sent this reply to the site's webmaster,
who had asked Rich about his relationship to the pilot.
Hello Charlie,
I will try to explain this story without too much detail. I was named Richard Marcy Steffens as a name sake of my uncle who crashed in the Po Valley. My cousin Aaron Marcy, who lives in California, is the son of Lieutenant Richard P. Marcy. I am 66 years old and Aaron is 67.
In the early spring of 2009 I was contacted by the Minneapolis Historical Society about a person in Italy looking for a family relative to a pilot named Richard Marcy who crashed in Italy in 1944. How they came up with my last name of Steffens was when they checked records. It showed my mother, Hazel Marcy, was married to Herbert Steffens. As my parents are both deceased they went to the children's names. I gave my e-mail address to them to relay to Ago.
And that is how it all started.
After discussing this with my cousin, we both started e-mailing Ago. Aaron and his wife Diane were planning a European trip in April. So, I decided to meet them in Italy and meet with Ago and his group. As it turned out, we were there for the celebration of "Liberation Day", April 24. We all met on the 25th and visited the crash site. They explained in detail exactly what happened. I had already known that my uncle had sheared his left wing off on a tree top while strafing a German convoy of trucks. We had not known that his plane crashed in a field and slid into a shed where four children were playing. My uncle was thrown clear of the plane and died of his injuries. The children were all killed. The children were all from one family of nine children. In the local cemetery there is a monument for the four children which we visited. It just happened that we met two sisters of the children at the cemetery. My uncle was buried there for five years until the Army exhumed his body to be brought back to the USA. He is now buried here in Minneapolis at Fort Snelling Cemetery. Ago had a priest at the crash site and the cemetery to give a prayer ceremony. It was very emotional. The mayor and many people were involved. We all had dinner together at a local restaurant. We are planning another trip to Italy next April. The Mayor is planning to dedicate a plaque at the cemetery in memory of Lt. Richard P. Marcy.
It was such a moving experience. Ago and is group have done so much, not only for us but for many others.
If there is anything more you might like to know, please feel free to ask. I enjoyed the page about my uncle. You may add whatever. I'm open to anything. Hope you enjoyed the story.
Best regards, Richie